Staffordshire Moorlands
Elkstones GigaBit Project
Bringing Gigabit Internet Access to Elkstones Valley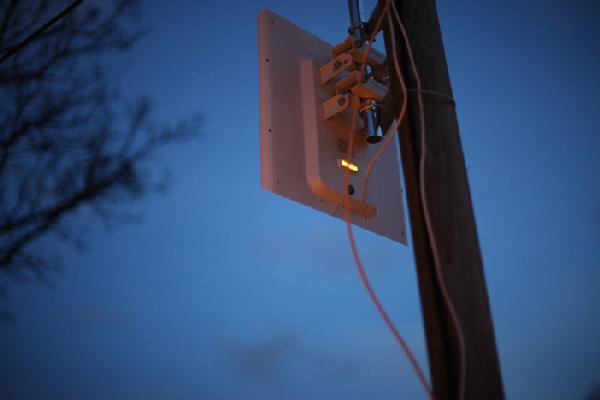 A new project has been started in October 2020 to bring Gigabit fibre to Elkstones
When Boris anounced in his inaugural speech that he would bring fibre to all I really didn't think Elkstones would be included but I was wrong. Thanks to Government vouchers and a generous top-up from Staffordshire County Council we are now looking at bringing fibre to Elkstones with a commercially backed project that will hopefully give us the fastest domestic internet in the Moorlands.
The big picture is that if you pledge your voucher to this scheme and place an order with a minimum contract of one year we can use the money to provide a service to your property.
Current planning is that this project will start to roll out in early 2021.
We are hoping that prices will start at £30 per month for a 50 Mbit service which will suffice for basic use. If you use a lot of Streaming TV or gaming then you may need to consider the £40 service which will be 500 Mbit (Yes 500 Mbit in Elkstones!) and there will be a Gigabit service available as well. It is unlikely that you will need the Gigabit service but it is available for the future. Please note that these prices are just speculative at the moment.
Unlike 4G and Satellite services we are not planning any caps on monthly download
For people who are already on the project there should be little to no change and for people who are using ADSL, Satellite, or 4G this should be a major improvement.
For people who do not use the Internet or properties that are currently empty it is well worth considering taking up the service even if just for the minimum 12 months. The voucher scheme ends in March 2021 and if you don't take part but then need the service in the future you will have to pay the install charge which will be between £1000 and £7000
FAQs
Will it truely be gigabit?
Yes, If you take the top package you will be running 25 times faster than most of the connections in the local villages and 2000 times faster than the ADSL in Elkstones.
Will I get a fixed IP for my home CCTV?
Yes, All connections will be alloacated a fixed IP
Will it be reliable?
We have been using the backhaul from or proposed supplier for several years now and it has been extremely reliable so we have no reason to think it will be any different in the future. With the Government funding and professional installation the 'last mile' connection will be far more reliable than our current setup so we can expect a solid service.
Is there a minimum contract term?
Yes, 12 months initially to ensure that you qualify for the voucher.
Fingers Crossed